Our History:
Trinity Technologies was founded in 2005 to provide a reliable IT solutions and IT support to the small and medium businesses in the Greater Toronto Area (GTA).
our business success mainly depends on our clients' businesses success and growth, therefore we exert every effort to provide our clients with the leading edge solutions, conpetent support and highly qualified certified consultants.
Since our business model puts us on the same side with our clients, Trinity Technologies has gained the trust of many sound firms in the GTA in the Medical, Pharmacutical, Engineering, Accounting, Distibutions industries among others.
Mission Statement:
To serve our clients as trusted allies providing the optimum information technology solutions
for their businesses to thrive and progress to the next level of productivity and profitability.
Value Proposition
Our goal is to minimize our clients' businesses down time and improve the efficiency of their business operations.
About the Founder: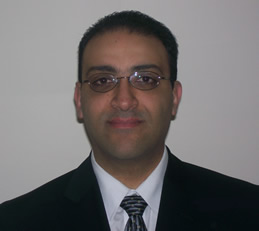 Mina Bolos, the founder of Trinity Technologies is an IT entrepreneur who has been working in the IT field since 1997. He has tackled numerous projects and kept up to date with the IT revolution. Mina Has worked in different environments like ISPs, Steel manufacturer, Stock markets Data WAN management, IT services provider to small & medium business to mention a few.